Circular Construction
Building to counter the throwaway society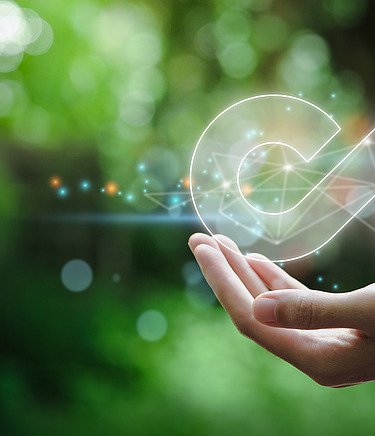 Our work on circular construction
Our throwaway society consumes more than 100 billion tonnes of material worldwide every year, of which about 90 % ends up as waste. That is significantly more resources than can be regrown in the same amount of time. The sad result is that we are still a long way off from achieving a sustainable way of life. 70 % of global greenhouse gas emissions can be traced back to the production and consumption of materials. And the construction industry plays a major role in this regard. Past efforts to make the construction sector more sustainable have focused primarily on energy efficiency in the operation of new buildings. However, around half of the carbon emissions caused by the construction industry are generated during the production of materials and in the construction phase. To achieve our climate targets, we need to save valuable resources at precisely these points and use materials more wisely.
The four principles of circular construction
One thing is clear: the linear economy (take – make – dispose) has no future in a world with finite resources. It must give way to circularity. For us at STRABAG, this means gradually committing ourselves to circular construction.

Circular construction means building up and extending material cycles in a targeted manner. Buildings must be viewed as material repositories, and their disassembly must be taken into account already during the design stage of a project. In this way, we avoid waste and return materials to the cycle over and over again.

To accomplish this, there are four principles to follow: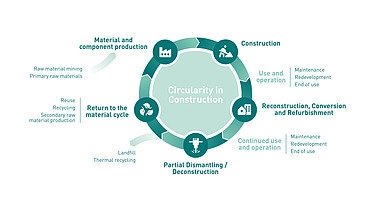 1. Increase product and material efficiency
Improved design, alternative construction methods and the use of sustainable building materials significantly optimise the material efficiency and environmental footprint of buildings. This means using only as much material as necessary and to do so as efficiently as possible. Hybrid construction methods using steel, lightweight materials or wood, for example, allow us to significantly reduce the amount of concrete required. Modular construction, with the highest possible degree of prefabrication, also ensures less waste in the production process, shorter construction times and simplified demolition.

Using optimised construction scheduling with LEAN.Construction methods and specific analysis tools, we continuously examine how construction sites can be made more efficient and how resources can be used as economically and intelligently as possible.
Find out more about conserving resources with LEAN.Construction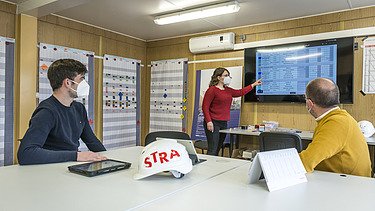 2. Extend the use of our products
Using buildings for as long as possible, refurbishing, modernising or renovating them instead of razing them to the ground – this is the resource-saving alternative to the construction of entirely new buildings. Refurbishment generally uses less "grey energy" than the construction of new buildings. Grey energy refers to the energy required to produce, store and transport new materials. Thermal upgrades and the optimisation of energy concepts allow existing buildings to be operated in a more energy-efficient manner.
3. Establish material cycles
Instead of simply throwing materials away after use, the aim of establishing material cycles is to process them in such a way that they can be returned to the cycle with a high degree of quality. True recycling means keeping the materials in the cycle in as consistent a quality as possible. This applies to asphalt recycling, for example. Downcycling, on the other hand, means that materials of lower quality are reused (for example, when demolished concrete is used as road fill).

To avoid downcycling reusable materials, it is already possible to reprocess asphalt and concrete from demolition waste into new, high-quality recycled building materials. This systematically reduces the consumption of primary raw materials. When realising new construction projects, the aim must be to use secondary raw materials as much as possible and to reuse asphalt or concrete.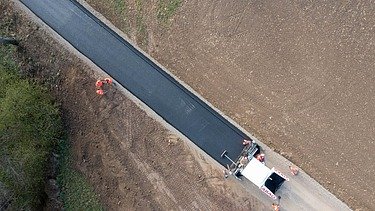 Urban Mining
An important key to success is a process known as urban mining. This means viewing densely populated areas – especially large cities – as enormous raw materials repositories and using them for the circular economy. Long-lived goods in particular, such as concrete or asphalt, should not simply be demolished and hauled off for disposal at great expense, but are recycled on site and reused as new secondary material.

For this reason, STRABAG Environmental Technology is currently realising a state-of-the-art technology and recycling centre for urban mining and construction waste processing on the 13-hectare site of a former oil port in Bremen. Prior to its new use, the area, which was heavily contaminated with mineral oil, will be extensively cleaned up. The C3 Circular Construction & Technology Center is designed to be sustainable and will be powered by geothermal energy using near-surface geothermal energy and a photovoltaic system. The roofs of the halls are greened. Moss walls in the peripheral areas will also reduce particulate matter and provide valuable habitats for insects.


Find out more about the C3 Circular Construction & Technology Center Bremen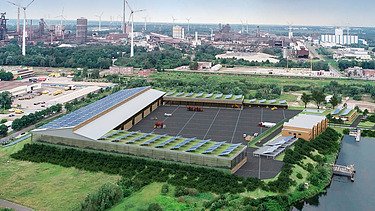 4. Build with an eye on recycling and reusing materials
Taking demolition and dismantling into consideration already during the design phase facilitates the reuse of building parts even after the end of their service life. In addition to recyclable materials, precast concrete parts are also suitable for this purpose. Staircases and elevator shafts are usually produced in one piece, are very durable and standardised in their dimensions, and can therefore be simply disassembled for reuse.
Find out how STRABAG is cutting carbon emissions through modular construction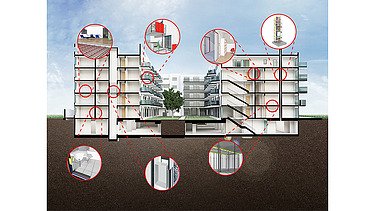 Of course, not all materials can be recycled. For these material groups, we look for alternatives that are either made from recycled materials or can be replaced by renewable raw materials. Our in-house technology competence centre TPA is constantly researching and testing new materials and construction methods. 

In the future, it will be possible to produce cement without using environmentally harmful clinker as a binding agent by using waste products instead. A lot is also happening in the field of concrete. Carbon or glass fibre mesh is being used to reinforce concrete, for example, in order to reduce the amount of steel. In individual projects, STRABAG has worked together with our internal project developer STRABAG Real Estate to test insulating materials made of sheep's wool.