adASTRA Intrapreneurship Programme at STRABAG
Turning our employees' business ideas into start-up enterprises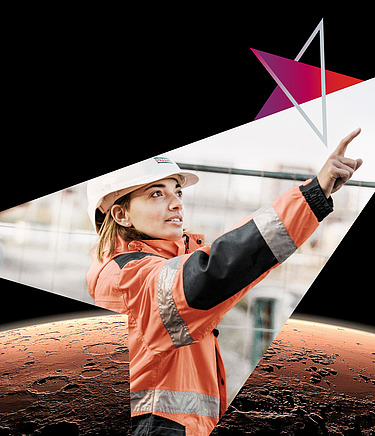 STRABAG has set itself the goal of actively shaping the future of the construction industry in a sustainable and innovative way. Part of this transformation is the adASTRA intrapreneurship programme to promote the entrepreneurial mindset among our employees by responding to industrial challenges with new business ideas. With fresh and courageous ideas, we are developing tomorrow's construction solutions today.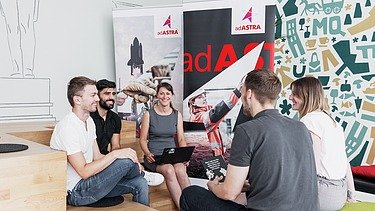 adASTRA: How do we live and breathe the start-up mentality at STRABAG?
The teams taking part in the adASTRA intrapreneurship programme act as if they were founding a start-up company. Throughout the various project phases, the participants validate hypotheses, develop business models and analyse the financial attractiveness of their ideas – just as young entrepreneurs would do if they were trying to enter the market with a new idea.
Intrapreneurship programme: just a few steps away from a start-up
Participants go from application to MVP (minimum viable product) in only a few months. Following successful completion of their project, the start-ups receive the necessary funding to pilot their idea before it is launched on the market, where it can then prove its worth.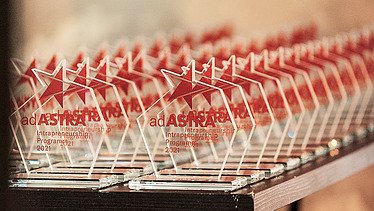 It all starts with the corporate-wide call for applications. Wanted are start-up ideas and employees who are willing to bring those ideas to fruition. Following a teambuilding process and prototyping phase, the intrapreneurs advance to the so-called Demo Day where a panel of judges decides on the budgets for the pilot projects. In the subsequent MVP phase, the business models are put through their paces as the intrapreneurs work with their first customers under real market conditions. If they satisfy the market requirements, the start-ups are eligible for an investment from STRABAG before being spun off.
STRABAG: employee development through innovative spirit
The intrapreneurship programme forms the framework for active innovation and agile working in our company. adASTRA contributes to the development of our employees and opens up new spaces for their creative development. They also benefit from various insights on the methods and tools of agile, creative working that support them in their everyday work. The aim of adASTRA is to promote our employees' business ideas while tackling the challenges of the future in an entrepreneurial way. Together in the STRABAG team.
Factsheet:

This might interest you as well.
Digitalisation, Processes and Innovation